Cartilage Repair Surgery in Los Angeles, CA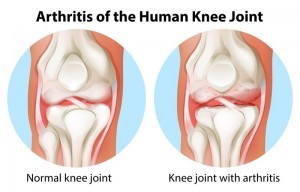 Specializing in cartilage repair surgery, Dr. Thomas Vangsness is a leading orthopaedic surgeon in Los Angeles. Articular cartilage covers the ends of bones, providing both support and mobility to joints. As the articular cartilage surface breaks down and degenerates in a joint, it can often cause pain, stiffness and swelling, leading to arthritis and long-term limited movement. This is most commonly found in the hands and knees, with some 30+ million Americans affected. Dr. Vangsness offers state-of-the-art cartilage repair surgery incorporating the following treatment options: simple arthroscopic debridement, microfracture technique, Mosiacplasty/OATS Procedure, and Allograft Transplantation.
To help you rebuild strength and mobility, Dr. Vangsness performs cartilage repair surgery. Depending on the severity of your condition, localized defects in the cartilage can sometimes be treated with different surgeries to fill this defect in the knee. When joint surfaces become damaged, they continue to wear down and become more injured over time. Cartilage repair surgery can help relieve pain and will help protect the joint over time to slow down the progressive destruction of the joint surface. Dr. Vangsness prefers to provide a biologic surgical alternative to the damaged cartilage surface to help prolong mobility and reduce pain. For experience and results you can trust, discover the difference Dr. Vangsness can make for you.
If you are suffering from arthritis and want to learn more about cartilage repair surgery, please contact Dr. Thomas Vangsness by calling his Los Angeles practice at (323) 442-5800.