Summary of Recent Publication "Parylene Scaffold for Cartilage Lesion"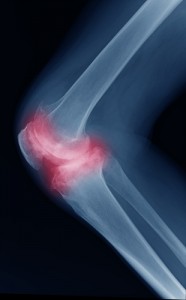 Recent research performed by Carlos Eduardo da Silveira Franciozi, Dr. Vangsness, and colleagues identifies a potential new way of treating cartilage injuries. This study, published in April 2017 by the bimonthly scientific journal Biomedical Microdevices, presents their findings.
Background
Injury to joint cartilage can result in pain, disability, joint degeneration, and arthritis. Current surgical treatments for cartilage lesions have a number of limitations. For this study, the authors adopted a procedure that combined reparative and superficial reconstructive techniques.
Parylene-C, a biocompatible polymer, has the potential to serve as a scaffold for cartilage lesion treatment. Before the study, parylene-C had never been tested as a cartilage scaffold, but it had been approved for chronic implantation into the body. Parylene has been used successfully in ophthalmic studies, and its mechanical strength and biostability make it a viable option for articular cartilage.
The Study
The study was humanely performed on 15 rabbits. A parylene scaffold was implanted over the right knee lesion, and the left knee served as a control. Imaging and immunostaining were used to assess the effectiveness of the treatment at various points (3, 6, 9, and 12 weeks).
Study Results
The knees that were given a parylene scaffold showed significantly better signs of repair than the control knees. These findings were consistent across all evaluation points. There was no inflammation, and the parylene-implanted knees had higher collagen expression, which suggests a better healing response.
Conclusions
The results of this study indicate that a parylene scaffold may be an option for treating cartilage lesions. In the study, a microfracture bone marrow stimulating technique (reparative) and the "protective cap" parylene scaffold (superficial reconstructive) shielded the tissue in a way that shows promising results. While these preliminary results are encouraging, further animal studies are needed to determine whether this treatment will provide benefits in humans.
Dr. Vangsness is our senior orthopaedic surgeon at USC. Dedicated to orthopaedic medicine, Dr. Vangsness works hard to identify the best ways to treat orthopaedic conditions and improve patients' quality of life. To learn more about his research or to receive orthopaedic treatment, request your personal consultation today with Dr. Vangsness. Call (323) 442-5800 or contact us online to schedule an appointment.